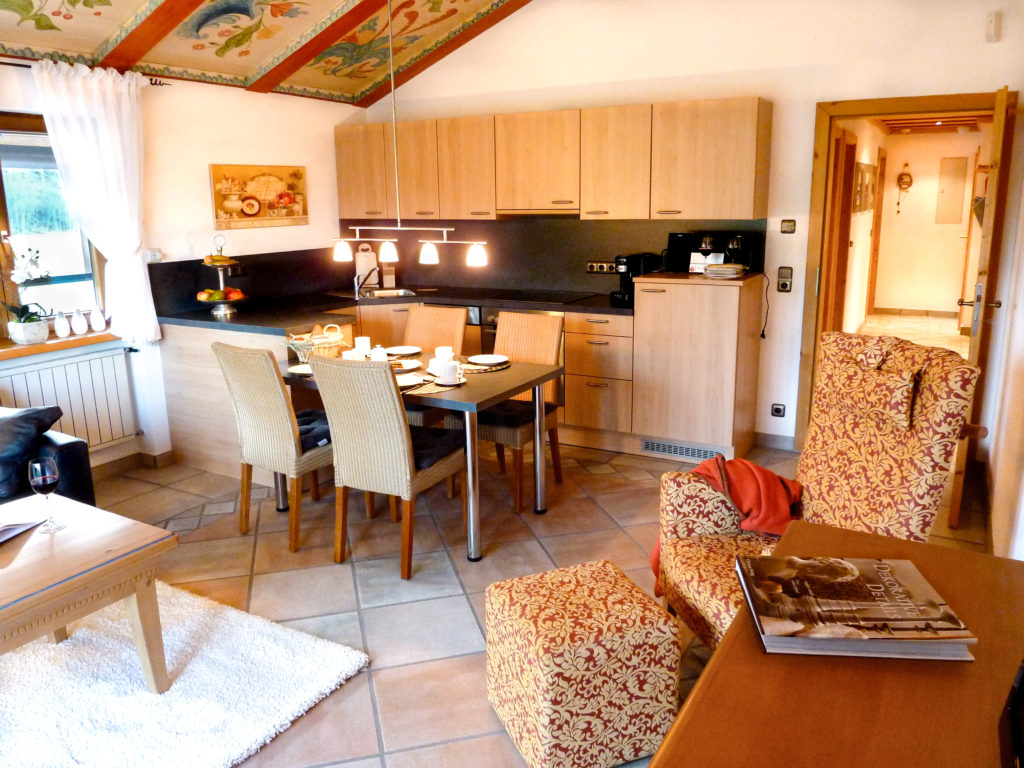 The Sonnenkopf vacation apartment offers space for two to four people on 60 m2 living space. The terracotta floors and especially the hand-painted wooden ceiling give the living room and thus the whole apartment its special charm and character.
The apartment has two separate bedrooms. The master bedroom has direct access to the west balcony with a beautiful view of the sunset.
Leave your everyday life behind and dive into an eventful vacation in the Sonnenkopf vacation apartment.
Fully equipped kitchen with:
Savings Weeks
11.04.2021 - 08.05.2021
07.11.2021 - 14.12.2021
Mid Season
08.05.2021 - 26.06.2021
03.10.2021 - 07.11.2021
High Season
26.06.2021 - 03.10.2021
Christmas
13.12.2021 - 10.01.2022
First day 165€
Second and following days 80€
First day 175€
Second and following days 90€
First day 185€
Second and following days 100€
First day 195€
Second and following days 110€
Free ride with the 'Allgäu Hörner' Cable Cars
From the beginning of May until the beginning of November you can book the free mountain railroad ticket for the Hörnerbahn in Bolsterlang and for the World Cup Express in Ofterschwang after your arrival. You can use them once a day ( uphill and downhill ride). 
Vacation in the Landhaus Alpenglühen – A vacation in the mountains
Vacation in the Landhaus Alpenglühen means vacation in the green. Make trips into nature or listen to the sounds of nature on your balcony. Here are some tips and suggestions for your vacation and for trips to Bolsterlang and the surrounding area. Feel free to click through!